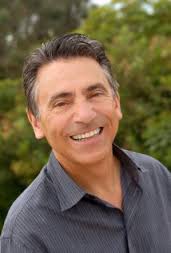 Joe Cipriano (born September 8, 1954 from Waterbury, Connecticut) filled in as guest announcer on Wheel of Fortune for the weeks of March 7 and April 11, 2011, which were taped during a two-day spread in January. Coincidentally, the Bonus Round was won on all ten shows.
Cipriano has announced for the Grammy Awards, Primetime Emmys, and several other live television programs; other game shows he has announced on include Deal or No Deal (2005-10), 1 vs. 100 (2006-08), and the 1997-98 Pictionary (produced by Nancy Jones and hosted by Alan Thicke). He also worked at several radio stations in Los Angeles, Connecticut, and Washington D.C.
Joe is currently a narrator for The Comeback Kids, a show starring voice actor Richard Horvitz.
External Links
Edit
Ad blocker interference detected!
Wikia is a free-to-use site that makes money from advertising. We have a modified experience for viewers using ad blockers

Wikia is not accessible if you've made further modifications. Remove the custom ad blocker rule(s) and the page will load as expected.